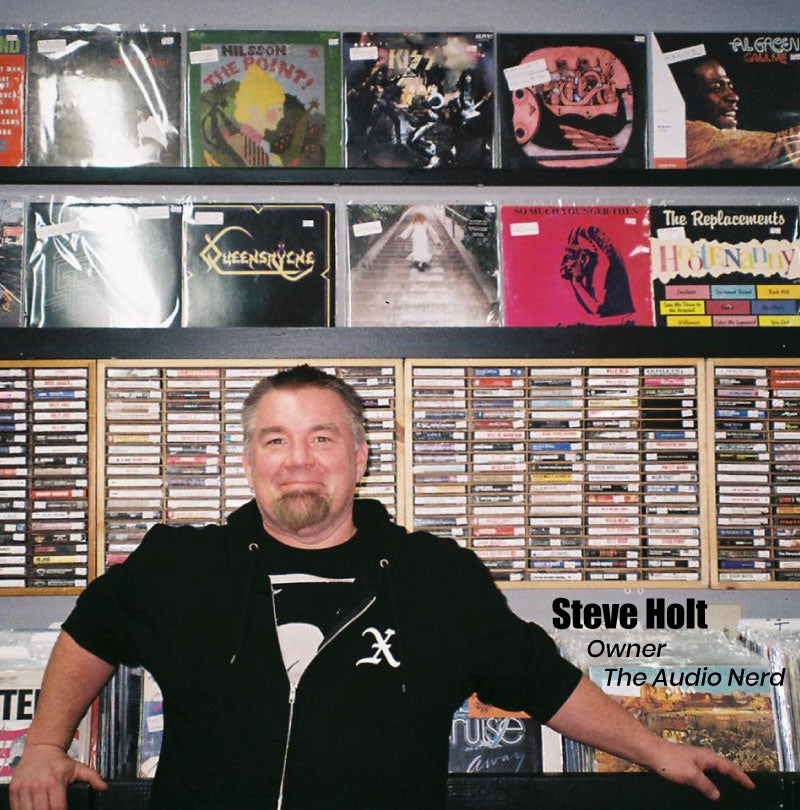 Welcome to The Audio Nerd
The Audio Nerd offers new/used, Vinyl Records, CDs, cassettes, turntables, stereo equipment, t-shirts, stickers, pins, needles and cartridges, belts, and offers some repair services. And we're hella cool.;).
Recently opened is "The Annex" which is two doors down from the Record store and has more fun stuff to browse.
We have experienced audio professionals to make component recommendations based on your preferences and budget.
We Buy Sell and Trade collections and audio equipment. Open 7 days a week and located in Rocklin, California.
Follow The Audio Nerd on Facebook and Instagram for the latest updates.
FREE SHIPPING on all orders over $100 in the USA or pick-up your order at our Rocklin location.